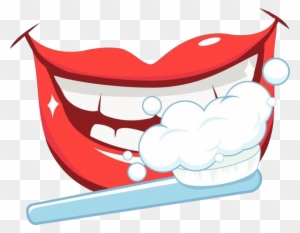 Have you ever thought about what happens to trash after we throw it "away"? My partner and I have been trying to reduce our waste production at home for many years, but it wasn't until recently that we decided to take it a bit further. Replacing plastics such as bags or straws with reusable options is a fantastic start, but what about products that come in plastic containers such as makeup, deodorant, toothpaste, just to name a few.  Most of those containers are not easy to recycle because they're made of many different types of plastic and the products we put in them make it hard for those containers to be washed, as they stick to the surface and soil the plastic. For years, we've been opting for a more natural version of personal care products, but unfortunately, even the most eco-friendly options come in plastic containers.
When it comes to toothpaste, there aren't many zero waste options in your regular grocery or natural health store. However, there are lots of natural, personal care product makers out there these days. That's probably your best option when it comes to natural, zero waste toothpaste. Make sure to ask questions about what ingredients go into the toothpaste, the reason they are added into the mix, and the origin of those ingredients. Try to keep sustainability in mind.
We have tried three toothpastes so far. The first one is Nelson Naturals' Colloidal Silver toothpaste. I found it at a health store for $6.50, although I've seen it at other stores for almost $10. We tried spearmint and cinnamon flavors. Here are our ratings and comments:
Flavour: we tried spearmint and cinnamon. This toothpaste certainly doesn't taste bad, but it has a salty and sugary flavour to it.
Packaging: 60 ml glass jar, refillable, reusable and recyclable
Ingredients: chemical free, all natural, vegan ingredients
Calcium Carbonate
Sodium Bicarbonate, aka baking soda
Xylitol, sugar alcohol derived from natural products
Sea Salt
Colloidal Silver, a mineral that has the potential of killing germs
Castile Soap
Trace Mineral Concentrate
Essential Oils
Does it work?
Yes, this toothpaste does the job; teeth feel clean after using it.
Sustainability: the company's website does not indicate any efforts towards sustainability in regards to their social and economic practices. However, the product comes in a reusable, recyclabe and refillable container.
Organic/GMO: no indication of organic or non-gmo ingredients used
My comments: heavier ingredients sink to the bottom of the jar. We tried to give it a whip but it was still runnier at the top than at the bottom. It's easy to use, you just dip your tootbrush in it and voila! Unlike regular toothpastes, Nelson Natural's Colloidal Silver toothpaste doesn't foam in your mouth, making it very liquidy in your mouth, and it can stain your clothes if dripped on them.
My partner's comments: You have to stir before use, but that is not a big deal. You do really need to be careful with clothes, towels, mats as it stains fabric. On one jar we used it said not to use colloidal silver if you have any cuts in your mouth and on another there was no warning so I was a little concerned about that. I did some research and didn't find much in the way of it causing bodily harm in such small quantities, but still, the difference in labeling was confusing.
Overall rating: 3/5
Tootpaste #2
In doing some research for local personal care product makers I came across Tranquility Matters' toothpaste. Their packaging is made out of plastic, but when I approached them about bringing my own glass containers they were more than open to sell their products in bulk. Their team is a lovely mother and daughter duo with a home-based store east of Toronto and their prices are very affordable at $5 per 120ml jar.
Flavour: we tried the peppermint lemon with clay, which was pleasant and mild. They have a few other flavours available.
Packaging: I brought our own glass container and we were charged by weight. They didn't have the flavour I was looking for when I visited their store, so they custom made it for me. Zero waste achieved!
Ingredients: their formula is very simple, toxic free, vegan all natural:
Coconut oil
Baking soda
Essential oils
Bentonite clay (optional)
Dead sea salt
For more info on each ingredient click here.
Does it work?
Yes, this toothpaste does the job; teeth feel clean after using it.
Sustainability: the company's website does not indicate any efforts towards the sustainability of their ingredients.
Organic/GMO: some of their ingredients are organic
My comments: I really liked this toothpaste. I found it easier to use than the Nelson Naturals paste. It's easy to use your toothbrush to scoop it out of the container.
My partner's comments: I liked this toothpaste, it is easy to use and leaves your mouth feeling fresh. It doesn't foam or bubble so if you are used to everyday toothpaste you will miss that at first. When it is in the mouth it goes pretty liquidy and since I sometimes roam around while brushing my teeth I have to be careful it doesn't drip on the floor or my clothes.
Overall rating: 3.5/5
Toothpaste #3
The 3rd option we tried is Green and Frugal's Activated Charcoal Toothpaste. Green and Frugal is an amazing store located in Scarborough, Ontario. The thought and care they put into their products is amazing. They have a true commitment to sustainability, while still making their products very affordable.
Flavour: this toothpaste doesn't really have a flavour to it. It does contain peppermint and spearmint oil, which helps keep your breath minty, but you can't really taste it while brushing.
Packaging: I brought our own glass container and was charged by weight at $0.05 per gram. They have amber jars available, which you fill up at their refill section.
Ingredients: all their ingredients are natural, and sustainable. It contains honey, which makes it non-vegan (vegan version coming soon); some ingredients are organic:
Kaolin Clay
Cocos nucifera(Coconut) Oil*
Raw Honey
Bentonite Clay
Fullers Earth Clay
Diatomacious Earth
Activated Charcoal Powder
Theobroma Cacao (Cocoa) Seed Butter
Sodium Bicarbonate
Mentha arvensis(Peppermint) Oil*
Mentha spicata (Spearmint) Oil
Commiphora myrrha(Myrhh) Resin
Melaleuca alternifolia (Tea Tree) Oil
*Organic
For more info on each ingredient click here.
Does it work?
Yes, this toothpaste does the job; teeth feel clean after using it.
Sustainability: this company is very committed to sustainability, including making their products affordable so their customers have access to sustainable products.
Organic/GMO: some of their ingredients are organic
My comments: Very easy to use. I like the feeling of the thick paste in my teeth gaps. The charcoal will make your sink look dirty, so cleaning your teeth will require giving your sink a quick wipe once you're done brushing.
My partner's comments: I do like this toothpaste, it is thicker in the mouth and doesn't drip as much. I have not got it on clothing but being charcoal I assume it would just wash off. It can make a big mess around the sink if you aren't careful while you are spitting and rinsing. Really all that means is you have to give your sink a wipe after brushing. My teeth are close together so flossing and rinsing with water are a must for me after using it. That is just a personal preference on the feel of my mouth, which I think may have to do with the activated charcoal.
Overall rating: 4/5
Do you know of any other toothpaste we should try? Let us know by leaving a comment.
Love,
Tiny Earth Warrior and Partner in Crime